Waterline Technologies was founded in 1957 in Santa Ana, California. Over the years we have had contact with wastewater and drinking water treatment customers looking for mini-bulk deliveries of chemicals as well as pumping and filtration equipment, chemical automation, and repair parts.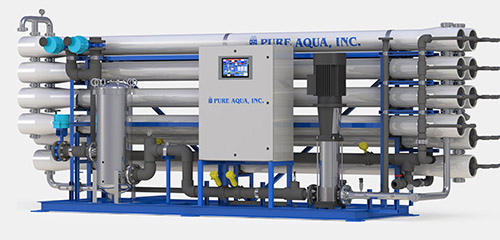 Since the middle of the 80's our water district customers have grown to become a major portion of our business. Our mini-bulk delivery fleet has delivered more than 3 million gallons of product to our water district customers alone. We continue to set the standard for chemical delivery, hazardous material storage & security and many other types of chemical feed solutions.
We offer many solutions for the industrial market including but not limited to:
• Treatment chemicals
• Chemical storage tanks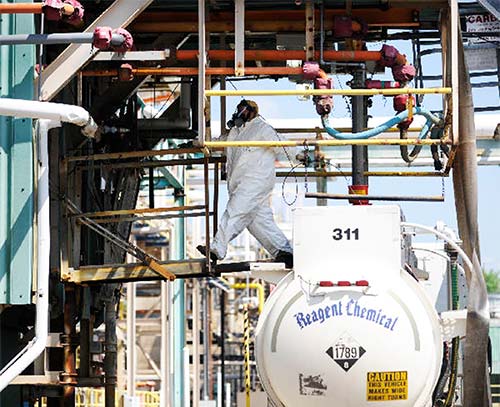 • Chemical feed pumps
• Drinking water filtration
• Large horsepower pumps
• Chemical control systems
• SCADA remote access
• Liquid level control
• BACnet remote monitoring
• De-chlorination
• Ultraviolet sanitization
• NSF certified chemicals
Emergency Service
Waterline Technologies, Inc. is committed to our customers.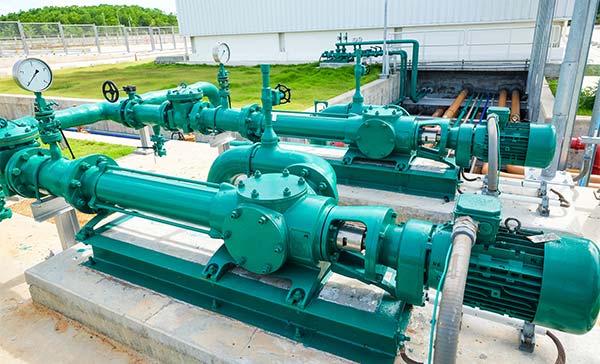 We understand that water districts and other industrial facilities are on call 24 hours a day. Our staff will help you get then items and chemicals you need, as quickly as possible with same delivery available.

Efficient and Accurate
Our facilities are ANSI/NSF certified. All of our delivery trucks are GPS monitored, our chemical loads are weighed to ensure your delivery count is accurate to the gallon. All of our staff receives safety training on a bi-monthly basis and we have an outstanding safety record.

Professional Sales Support
We know your time is valuable, our inside support staff and customer service group are trained and knowledgeable so that you may order with confidence. Our outside sales staff is ready to use their in-the-field knowledge to provide advice and answer your questions.
Call us today for more information.